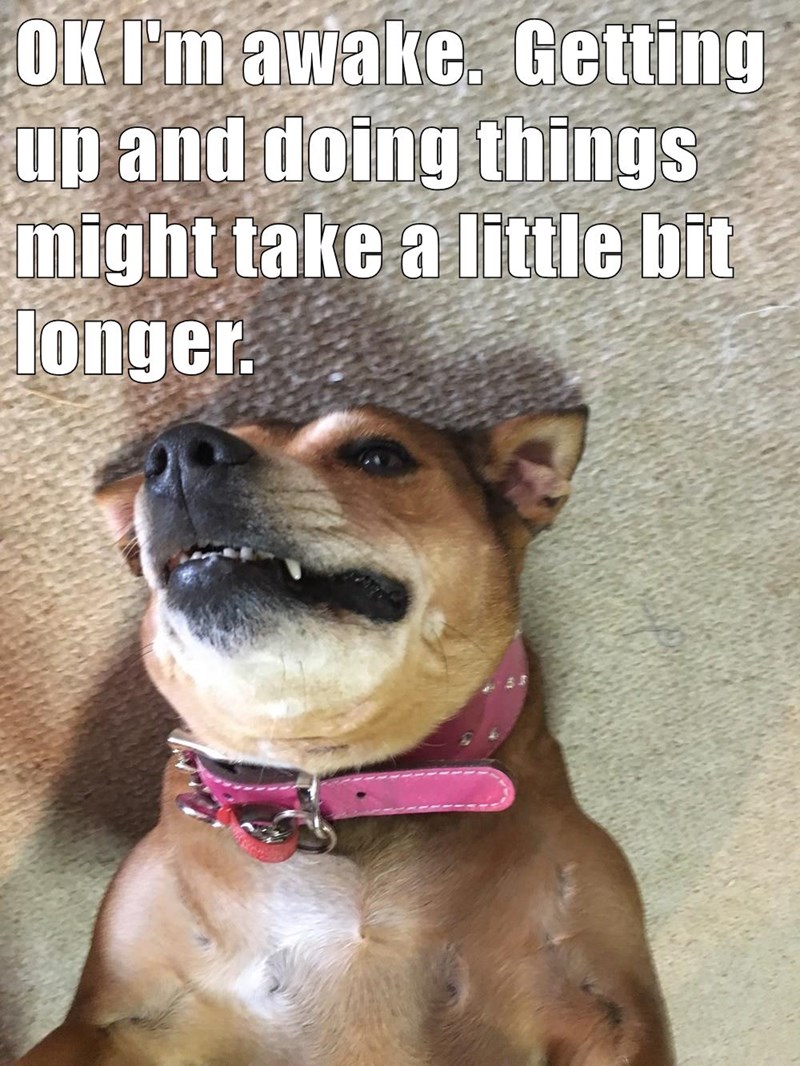 lupus.cheezburger.com
I have to get up early tomorrow.
I have to get up early enough to get to the railway station by 6am, so I can get to the airport by 8am to catch a plane to Melbourne for the Patient Education Conference at Lupus 2017.
Knowing my difficulty with waking up in the morning, I have created a foolproof plan. (Well, hopefully a foolproof plan.)
I've set an alarm for 4.45am. I made it "Hot Potatoes" by the Wiggles. That should be something that will force me to get out of bed and shut it off.
As my daughter has to catch a train to work at the same time as I'm going, I've asked her to check that I'm awake as soon as she gets up as well.
Then, I'm going to drink copious amounts of coffee.
Tomorrow afternoon, there's a meeting of representatives of lupus support groups - so hopefully, I'll have something interesting to report tomorrow night. And on Wednesday is the Patient Education Conference, and I'll definitely have something worth while to tell you about then.
Thursday, it's back to the plane and trains to get home.