A while ago, I invented an "award" for on-line lupus support and advocacy.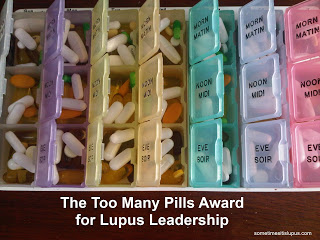 Today, I'm sharing with you five lupus-related Facebook pages which are well worth following, and which definitely deserve an award.
World According to Lupus (OK, I already gave Atlanta this award, but I made up the award, I can make the rules for it.)
Lupus and Me
The Lupus Effect
Mrs Lupus
Teens With Lupus
This post written as part of Wego Health's Health Activist Writers' Month Challenge.