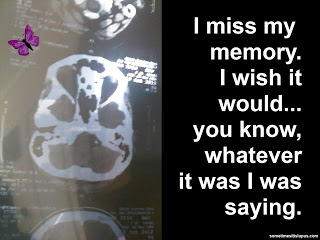 One of the things I try to do to overcome brain fog is to do on-line point and click detective games.
Searching for evidence and making links between things, means having to think logically and to notice things. It's brain exercise. So here's some of the ones I've been playing lately, that I recommend to anyone else who watches detective movies and reads old Agatha Christie books:
The Scene of the Crime
Scene of the Crime The Golden Doll
Scene of the Crime Dream of Murder
Rizzoli and Isles The Masterpiece Murders
Rizzoli and Isles The Boston Butcher
Flopad
Flopad Underground
Max Strong Private Investigator
Max Strong 2
Vortex Point
Vortex Point 2
Bela Kovacs The Trail of Blood
Detective Grimoire
There's lots more. But that could give you a couple of evenings of fog clearing.